http://myspace.com/kacicajapan
I've mentioned this band before, but I'm uncertain if anyone ever checked them out. Like a month ago I purchased their whole catalog on cdbaby for $35. I can't get enough of these guys. A really addictive band. Here's observations about them:
-dreamy
-catchy
-atmospheric
-melancholy
-happy
-textured
-flowing
-loopy
-electronic
-great vocal harmonies
-slightly but not highly ethnic
-Impressive percussion and drumming..
-Impressive production
-rich and warm vocals at times
-bass-driven at times
-use of echoing themes in a sustain with other melodies
-Mathrock at times...esp on Mosaic.
2 LPs: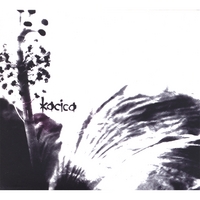 Kacica (2006)
key tracks: 2, 4, 7, 8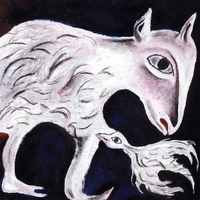 Mosaic (2008)
key tracks: :1, 2,3, 5, 6, 7, 9, 10
90/100..I'd suggest the whole thing, rather than indiividual tracks 1st and foremost. But the last piece "Kohane" on this one is one of the most moving songs I've heard in the last year. It's brought me to tears.
who are they compared to? music like Mew, Bjork, Siigur Ros or Deerhoof, but over time I have found they have their own signature sound.They opened for Minus the Bear a few years ago in their native Japan and got some buzz I guess. Maybe it's only a matter of time before that reaches us in the States.