Anyone else check them out besides myself and Frank the Tank?..I'm becoming pretty addicted to their album this week. Not a bad track on it. The way they use cello is maybe my favorite part of their music. They remind me a little of The Stiletto Formal in that way.
http://myspace.com/grammatics
call this the 1st big curveball/unknown band for myself for 2009.
Early fave's:
4 The Vague Archive
5 Broken Wing
8 Polar Swelling
9 Rosa Flood
10 Cruel Tricks of the Light
a couple of songs, the vocals sound a lot like Imogen Heap. I guess if people struggle with them, they just were something I have gotten used to. Although I can't deny, at times their singer sounds like the singer from Deas Vail too.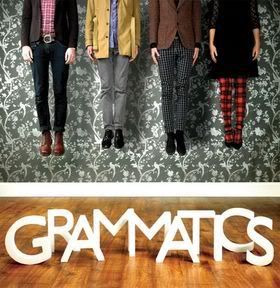 try
rel date 3/23/09