I figure someone else here is also a music major, or just wants to see some kind of sheet music for some of the songs, so I've created this thread in hopes that there's others interested in finding sheet music.
(Also, hopefully Casey and the rest of the fellas are okay with this.)
I started working on "Son" earlier, as seen here: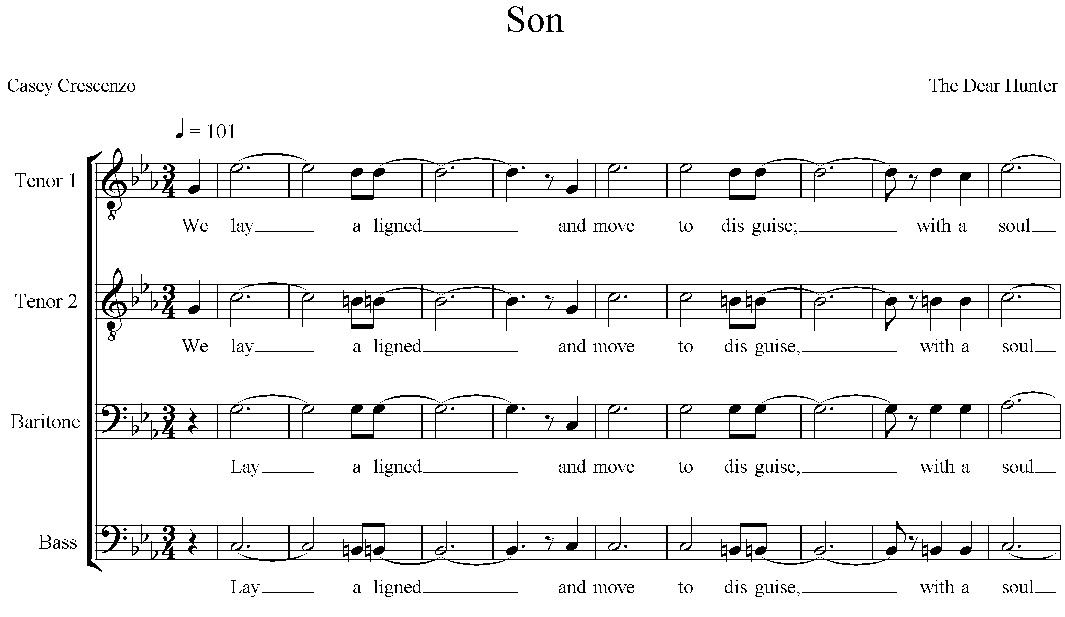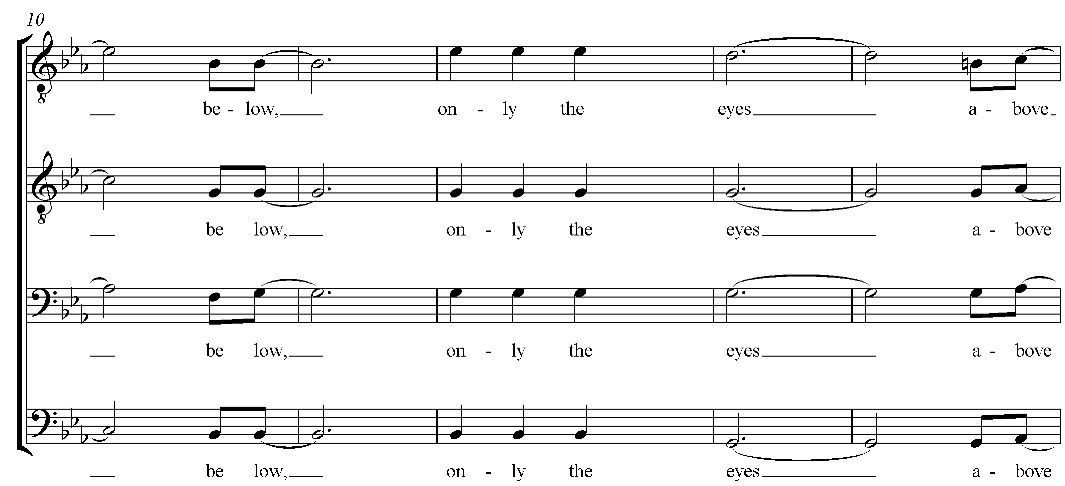 Note, I've been using Sibelius to make these; also, I'm not sure if it's 100% exact.
I'll finish the full song when I'm not too busy with other things.